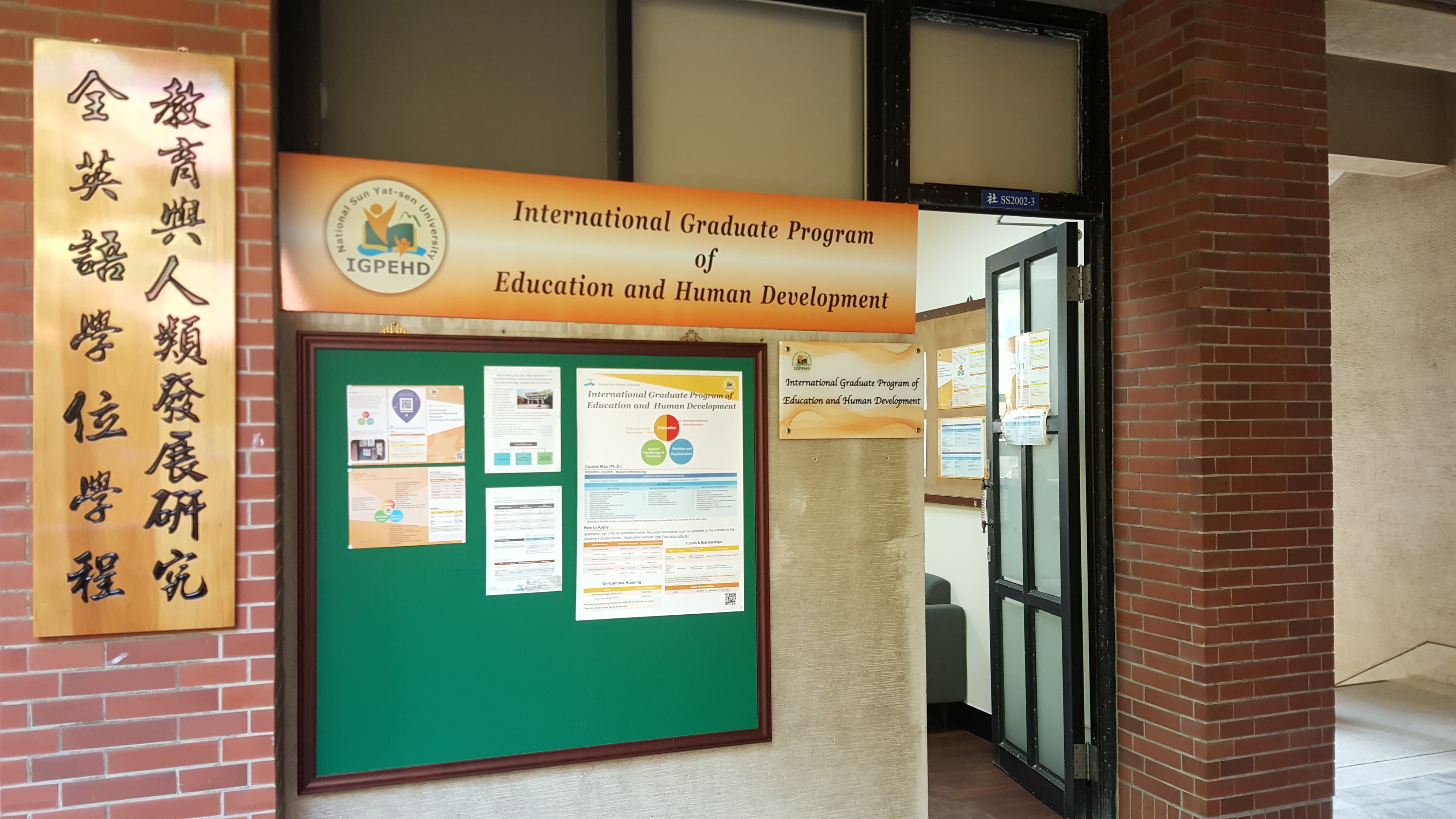 International Graduate Program of Education and Human Development at NSYSU addresses the interface of research and practice in education, weaving together theoretical models and concepts in their application to real-world educational issues. The program offers in numerous fields of study, including Curriculum and Instruction, Educational Management and Administration, Educational Psychology, Human and Organizational Learning, and Psychometrics. Coursework emphasizes three primary areas:
Educational - Curriculum and Instruction, Management and Administration
Applied Psychology in Education
Statistics and Psychometrics
All courses are taught in English. The NSYSU's International Graduate Program of Educational and Human Development offers you a foundation to excel and succeed in a dynamic English learning environment.